Language
The Kawésqar people are bilingual, like most of the Chilean Indigenous People. They must learn Spanish as a second language for communicating with the dominant culture.
The Kawésqar language is used only in the internal activities of the community, whereas Spanish is spoken in all external activities where colonists are present.
This situation is not reciprocal, since very few Chileans make an effort to learn an original language.
The adults speak less Spanish than the young people, who due to their nonbilingual scholastic education, are gradually forgetting their original language.
When changing their way of life and customs from marine nomads to a sedentary people, the Kawésqar language lost part of its vocabulary and stopped using expressions related to the traditional activities of hunting and fishing disappeared.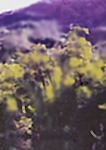 Like the Yagán people, the Kawésqar people reflected in specific words each marine species, bacause of its sensibility to the environment.
For example, the different types from marine ducks in Spanish are distinguished by the last name that take, whereas kawésqar it individualizes them with a single word for each species:
Anteojillo duck: qarqáyes
Barrero duck: wasána/ qaltalk
Lile Duck: ayyárak
Quetro duck: qárwes
Flying duck: yérye